Where We've Been
Weddle is an Indiana based firm with offices in Bloomington, Evansville, and Indianapolis. Over the past 5 years we have completed over $300 Million worth of construction in central and southern Indiana. In 2016 our work on Normal Hall at Indiana State University was awarded the ISA Project of the Year. Our success would not be possible without the help and partnership from the outstanding and skilled subcontracting community in Indiana. Below are some of our most high profile projects spanning the last 5 years.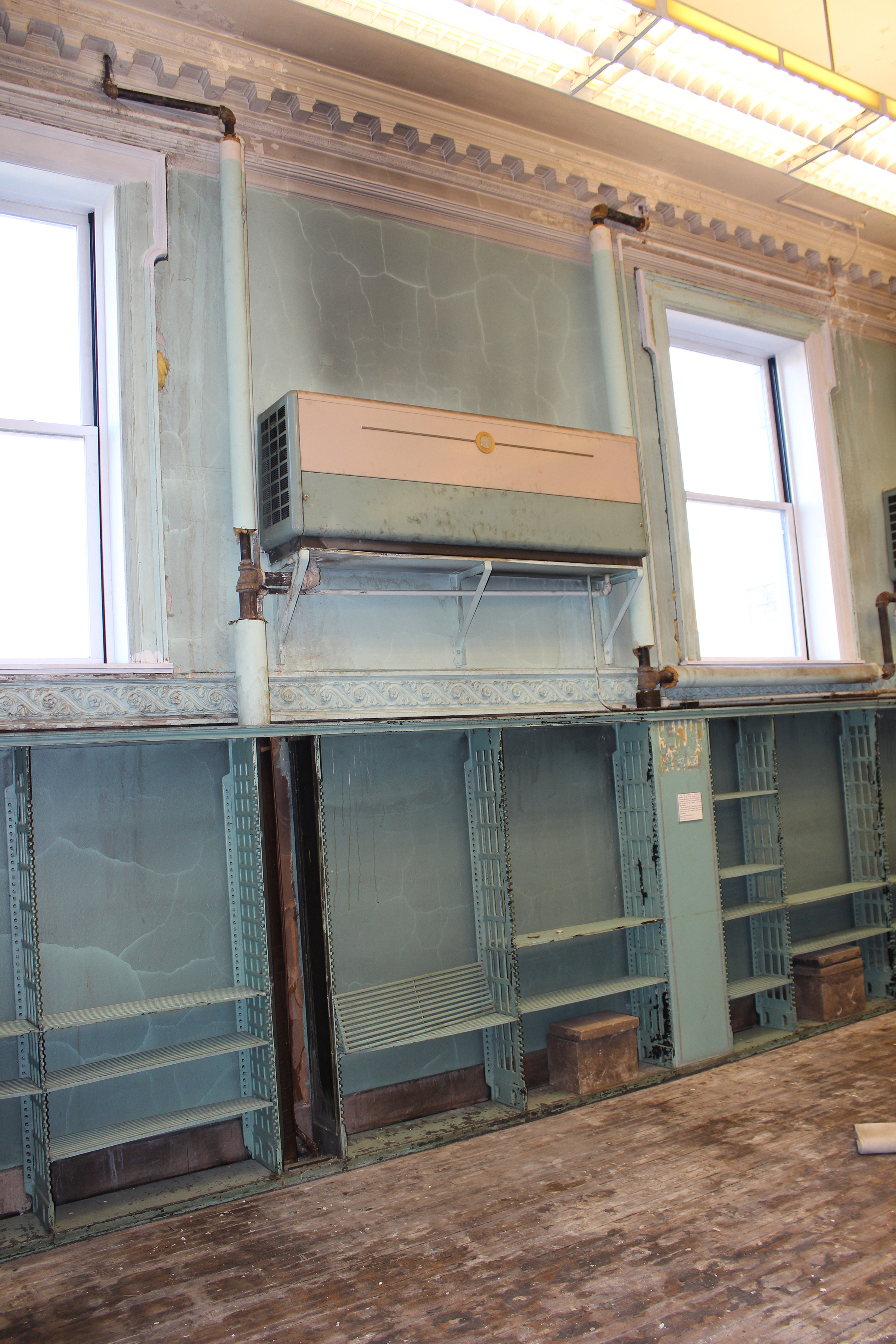 Normal Hall
Indiana State University - $14.4 Million
Normal Hall was opened for business as the school's library in 1909. Weddle was the General Contractor for this extensive renovation that brought the building back to its original glory, including the historic reconstruction of the atrium and dome area that highlights the building's entry and grand hall. Weddle completed this 14 month renovation and addition to this signature structure in October of 2015.
Kelley School of Business Renovation & Additions
Indiana University - $27.7 Million
Weddle worked on two separate projects for IU at the Kelley School. Weddle performed much of the ornate carpentry work seen in the Hodge Hall Expansion and was the General Contractor for the three year renovation of the Kelley School seven story tower.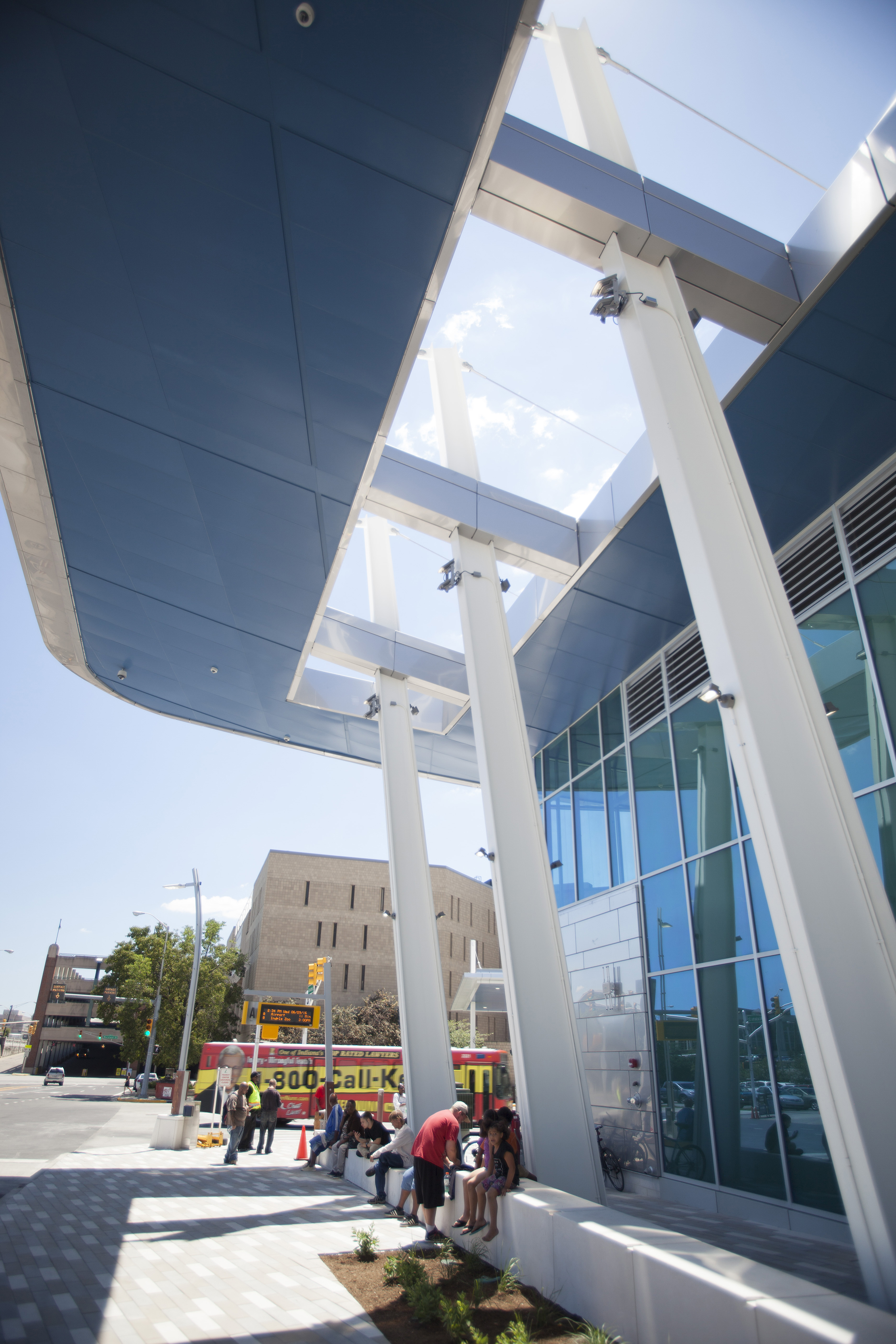 Julia M. Carson Transit Center - IndyGo
Indianapolis, Indiana - $20.1 Million
Working on 2.2 acres located in Downtown Indianapolis at the corner of Washington and Delaware, Weddle Bros. Building Group, LLC overcame an FTA mandated archeological dig to deliver a 14,000 square foot transit center that is modern, unique, and functional. The Julia M. Carson Transit Center features free wifi, 19 covered bus bays, Real Time bus arrival information, and over 60 surveillance cameras.
IndyGo Photos courtesy of Dusty Frey | Film | Photo | Motion
Franklin Hall
Indiana University - $18.2 Million
Weddle recently completed this project in summer
2016. The almost two year renovation was highlighted
by the creation of a two story atrium within the space.
The project included a high level of technology as this
building houses the Media School for the University.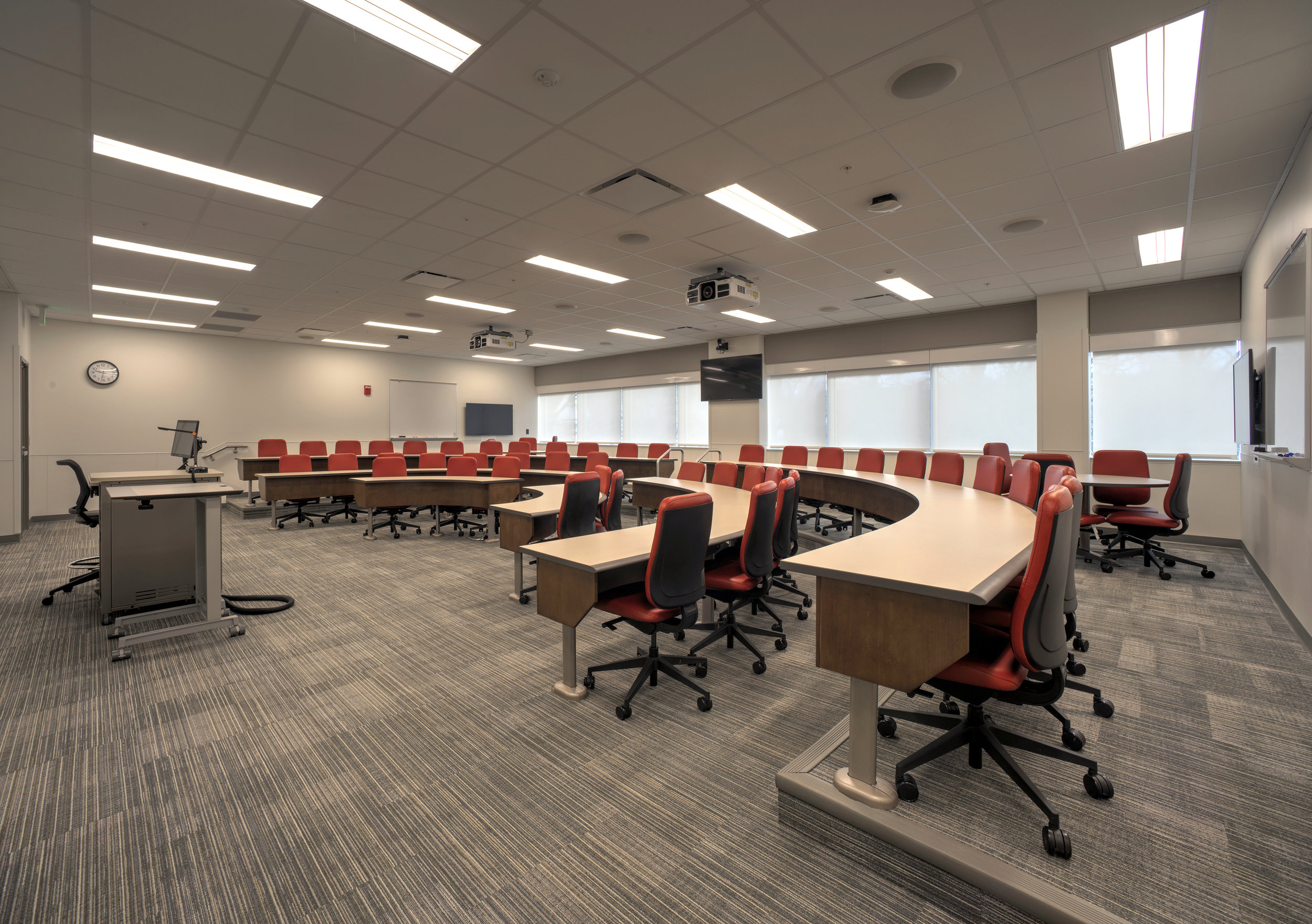 Paul H. O'Neill Graduate Center, SPEA
Indiana University - $12.7 Million
The Paul H. O'Neill Graduate Center was a challenging project that was built over existing occupied space. The footprint of the new structure was very limited. This new addition created extra classrooms, collaborative space, and work space for SPEA Graduate Students.
Perry County Memorial Hospital
Tell City, Indiana - $35 Million
Perry County Hospital was a replacement Hospital built in Tell City, Indiana on a greenfield site. It was a replacement hospital that was funded by USRDA loan program. Weddle was the General Contractor for the project that was completed in 2014.
Recreational Sports intramural Fields
Indiana University - $2.9 Million
Our Sembower field renovation took the site of IU's old baseball and softball complexes, over 9 acres of total land, and turned it into 6 acres of artificial turf and surrounding facilities that are used by students for intramural sports. This fully lit site will be used day and night for years to come by IU faculty and students.
Old National Bank
Seymour, IN - $2.3 Million
Weddle performed the demolition and new construction on this Southern Indiana bank branch.
City Flats on Walnut
Bloomington, IN - $1.4 Million
Weddle performed all the site work, utility work, and concrete work for these apartments located near Indiana Universities campus.
3rd and Indiana Gateway
Indiana University - $365,000
This smaller project utilized our site and civil capabilities to create one of the four 'Gateways' that Indiana University has placed at the four corners of their campus.
17th Street Roundabout
Bloomington, IN - $3.1 Million
An example of our infrastructure capabilities, this project was for utility work and to build a new roundabout on 17th street in Bloomington, IN.